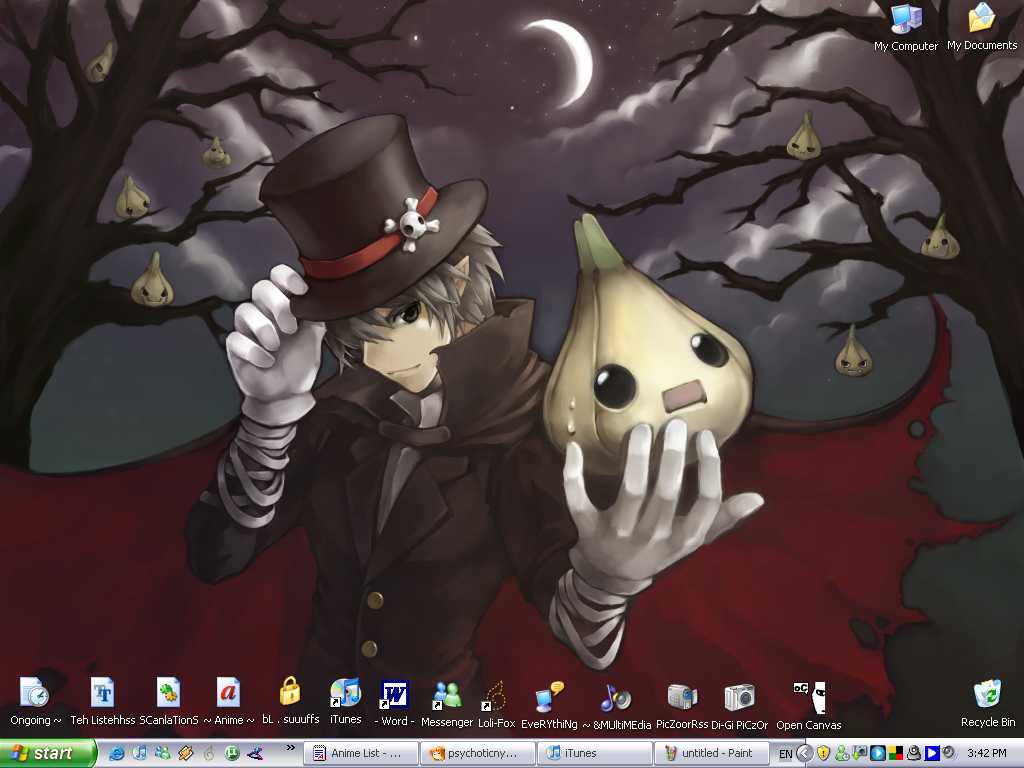 HONOES!
(2nd post today and in a ten minute -I think - interval! lawl?)
I noticed I haven't changed my wallpaper for october 2007! Oh tragedy! Well, actually *points a pic* that is my Oct'07 wallpaper, I just forgot to post it up. I'm actually looking for a Nov'07 wallpaper right now!
Changes;
I've got no extras in this screen shot, just my wallpaper XP
My iCons are still placed the same … nothing different there
What DID change then?
I've got open canvas!!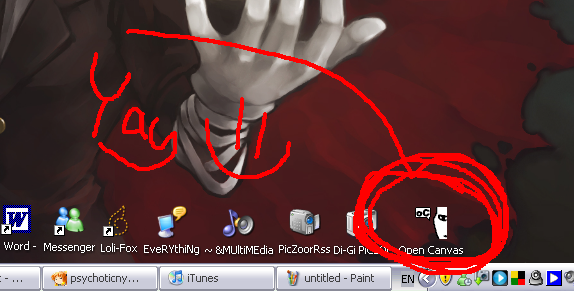 Y'see it?! XD Well, I'm so darn proud that I can do digital art now so screw y'all who don't give a fuck!
Oh, BTW, my wallpaper is from GaiaOnline. So all copyrights to them! I don't own shit, sadly. >< (coming up next? Nov.2007 wallpaper and my Death Note drabble)