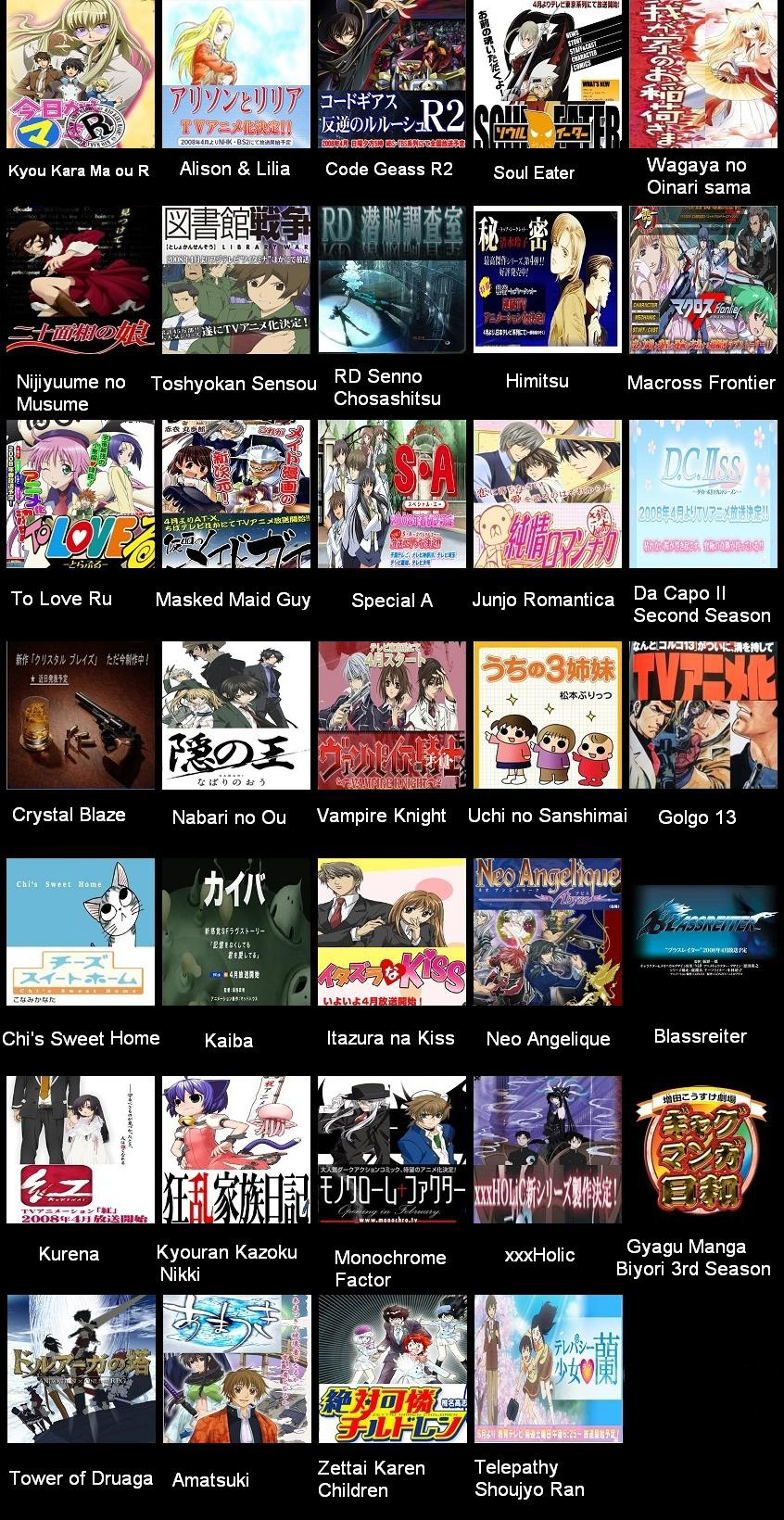 Yay! Spring is finally coming! Well … actually most of the anime is coming out in April … but oh well, I'll write the Spring '08 post now.
Unlike the winter season, there's quite a number of anime I'm interested in watching this coming spring season … as it normally is for spring. Joy, at least I'll have a lot of things to keep me busy and happy.
When I look for an anime to watch, I check the animation first, the plot second and reviews third. I'm pretty lenient with animation so most anime pass that level. If the plot intrigues me, I'll check out some reviews then watch 1 to 3 episodes to decided whether or not I'm going to watch it or not. I work basically the same way with new anime, but I am MUCH more lenient. I tend to just preview everything that looks pretty or intriguing. XD
Slightly Interested
ALLISON TO LILLIA (04/03)
This is based off a Novel I think. Apparently, the first part of the anime will be about Allison and the second about Lillia. The animation looked pretty so I said 'hey, why not?'
NEO ANGELIQUE ABYSS (APRIL 2008)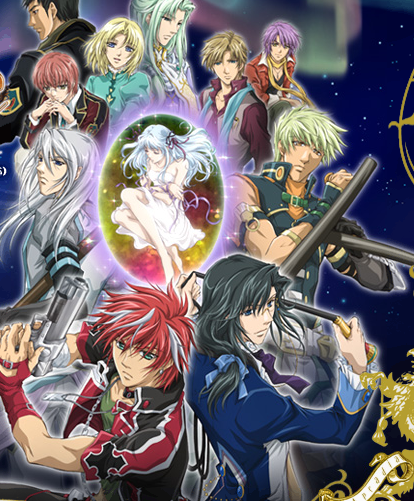 I'll be honest. The only reason I have this on my list is because of all the bishies (namely the red-head on the bottom). From the picture, I'm guessing it's one of those Fushigi-Yuugi type animes.
ITAZURA NA KISS (APRIL 2008)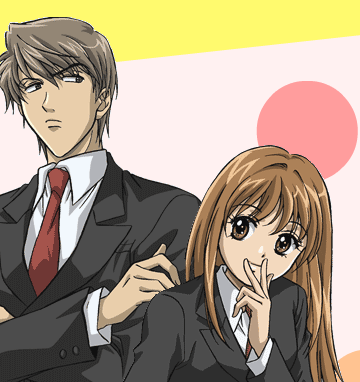 Love story …. yeah. It was popular enough to have a live-drama and it looks pretty interesting. The animation isn't too bad so I might give this a try.
INTERESTED
NABARI NO OU (04/06)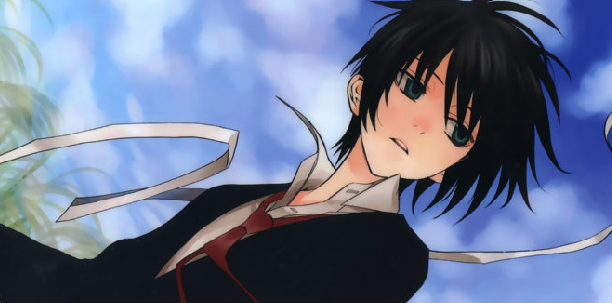 Summary (from Wiki): Rokujou Miharu is a boy who has a hijustu (hidden technique) living inside of him. This hijustu is the power of creation. Many ninja clans are seeking it as the one who posesses it becomes the ruler of the ninja world. Rokujou's classmate Kouichi started a nindou (忍道, nindou? lit. "Way of the Ninja") club at school with Kumohira, his English teacher. Both Kouichi and Kumohira are secretly ninjas. They tried to persuade Rokujou to join the ninjustu club. At first, he was reluctant, but after being attacked by group of ninjas trying to get his hijutsu, he joins. He must become the Ruler of Nabari in order to survive.
The animation looks REALLY pretty and the plot seems interesting. Ninjas? Yay! Plus, Rie Kugimiya, Daisuke Namikawa and Mitsuki Saiga's in this. I'm definitely going to watch it.
SOUL EATER (04/07)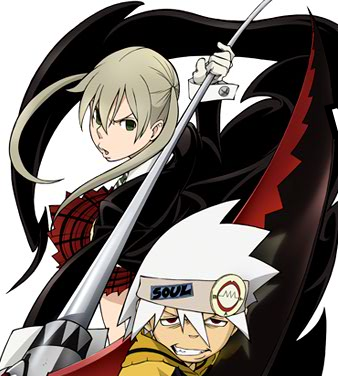 I read like … the first chapter of the manga and loved it. I never got around to continuing but I do know from a close friend that it's AWESOME manga. Miyano Mamoru's doing Death the Kid which is like 'yay' to me even though I'm not sure I remember who's Death the Kid.
MONOCHROME FACTOR (04/07)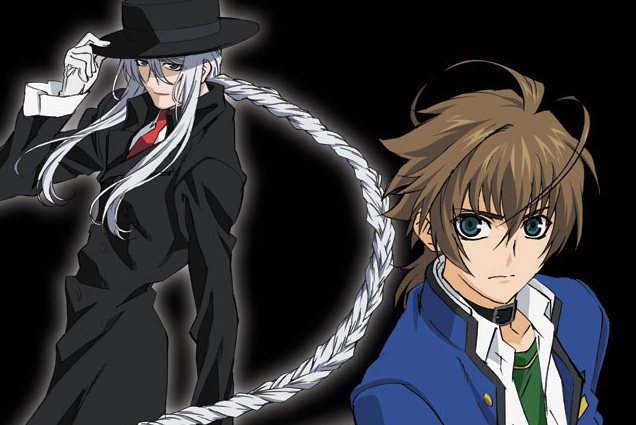 From Tokyopop:
Akira Nikaido is a typical slacker high school student who thinks he has a normal life–until a mysterious man called Shirogane appears and tells him to meet him at the school that night. He is skeptical but goes anyway…and gets attacked by a shadow monster! Shirogane convinces him that the balance between the human world and the shadow world has been distorted, and that Akira must become a shin–a creature of the shadow world–in order to help restore the balance.
The animation is pretty and I see a LOT of names I like in the Seiyuu cast. Srsly, what else can I say?
TOSHOKAN SENSOU (APRIL 2008)
Based on the light novel series by Hiro Arikawa, Illustrations by Sakumo Tokadan, and published by Dengeki Bunko
It is 2019, and the crime-riddled society suffers under a strongly implemented Media Ryoukahou (Media Enhancement Law? something like Martial Law). Unbeknownst to the powerful Media Enhancement Law Commission, the Library has been secretly arming itself… (from MAL.net)
The plot intrigues me. A library arming itself? Wow. I'm interested.
KURE-NAI (APRIL 2008)

16-year-old Shintaro Kurenai is a Mediator - a specialist in settling squabbles between people. Despite his youth and easygoing nature, he is a man of some skills when it comes to protecting both his clients and his client's interests. And then one day, he is approached by the daughter of a rich and powerful family asking him to be her bodyguard, (Taken from AniDB)
Looks interesting … so, um .. yeah.
SPECIAL A (APRIL 2008)
I read the manga up till chapter five, and I absolutely love it so far. I really like these type of shoujo and all the characters are so fun. I'm having a hard time remembering their names though because I haven't continued reading in a while, but I'm definitely looking forward to this. (FukuJun is doing Kei! -dies-)
DEFINITELY WATCHING
KYO KARA MAOH! 3 - (04/03)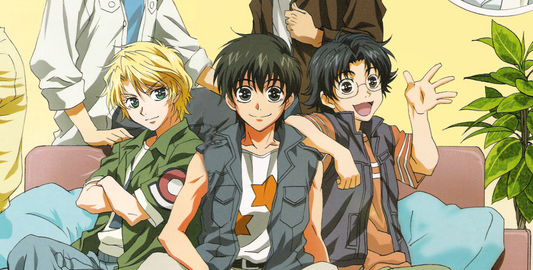 I can't keep away from my Wolfy. I just can't. Basically, that means I won't be able to keep myself from watch KKM. This season better have more Wolfy or I'm going to kill someone. PLUS, it's airing on my birthday.
VAMPIRE KNIGHT (04/07)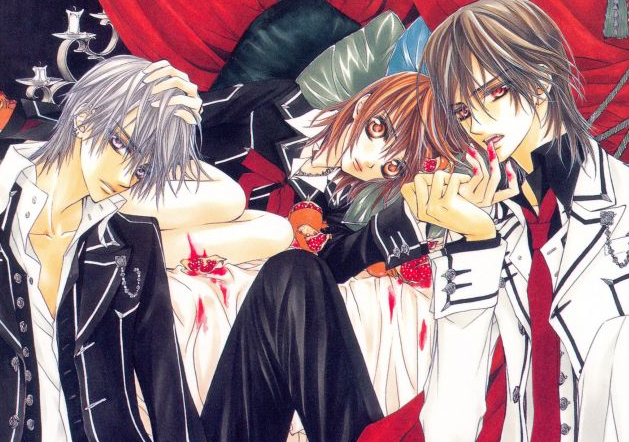 Vampires, Hot Vampires = I'm watching it.
Well, I'm also watching it because Miyano Mamoru's doing Zero and because I read some chapters of the manga and loved it …
…
But this is mostly for the vampires after all
CODE GEASS R2 (04 /06)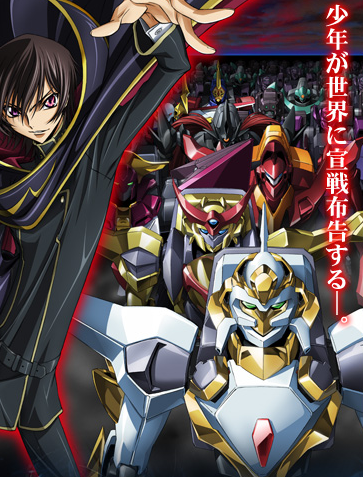 Do I really have to explain why Code Geass is here? No, I don't. XD
And finally …
JUNJO ROMANTICA (APRIL 2008)
YAAAAAAAAAAAAAAAAAAAAAAAAAAAAAAAAAA -breathes AAAAAAAAAAAAY! When I learned that Junjo Romantica was going anime I was in heaven for like … hours. I haven't read further than the second chapter of the manga (due to a lack of money) but I enjoy the Drama CDs more than anything ever. It had me laughing EVERY minute. Sakurai Takahiro-sama is just so awesome and man did I fall for his voice hard with this drama. And man was I glad when they kept the DRAMACD cast for the anime.
Summary: Misaki is suddenly having some unexpected and odd problems. What started as a need for some college entrance exam tutoring has somehow led him to being romanced by a suave older man who also happens to be his big brother's best friend. Confused by all of his brand new emotions, Misaki struggles to deal with his suddenly very odd life. And if that wasn't enough, his suitor, Usami, has plenty of issues of his own. A man-child who decorates his room in giant teddy bears and toys, Usami is a famous novelist who also writes steamy boys' love novels on the side. When Misaki cracks open one of these books and reads sentences like "Misaki licks every inch of Usami's hot body"…well, let's just say that all hell breaks loose. And if one couple isn't enough for you, Junjo Romantica focuses on three different sets of lovers, each with their own compelling stories.
I'm kind of wondering how their going to divide Romantica, Egoist and Terrorist in the anime. I hope it'll be well done … because each story deserves to be told well. I'm also wondering what their going to do about the smex. Are they going to put it or not? Well, with or without, Junjo Romantica is still awesome.
Junjo Romantica is probably the anime I'm looking most forward to this season. I'm getting all giddy thinking about it. -giddygiddy- The only thing keeping me from going insane with impatience is the drama CDs which I'm re-listening to. Misaki going crazy is definitely one of my favorite things to listen to. -aaaaaaaaaa-